How to Make Money Online via Website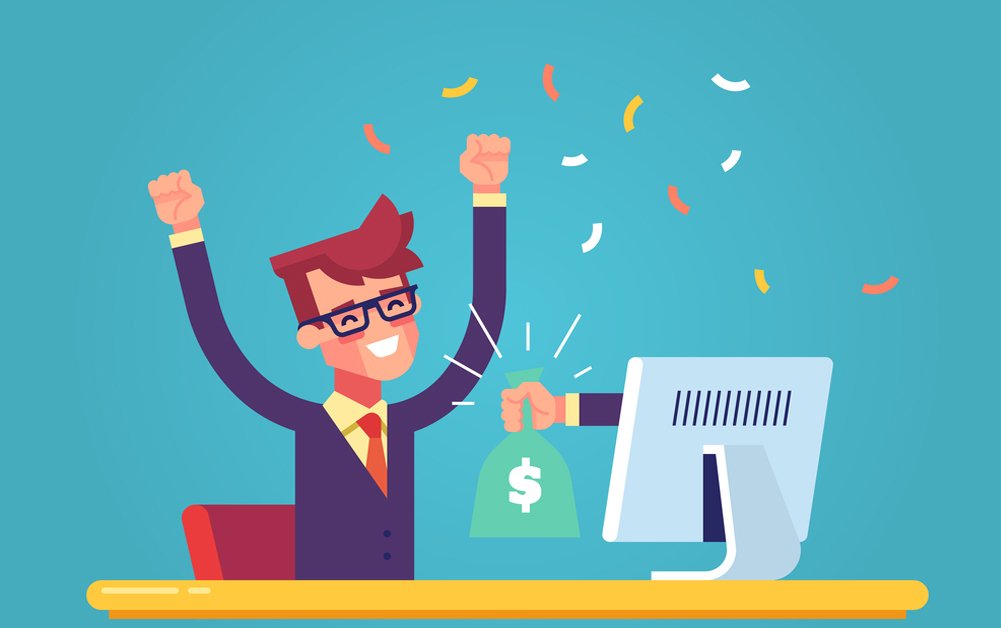 Wondering how to make money online via website?
If you are one of those people looking forward to monetizing your website or blog by sharing your experience, guiding others or recommending various types of things to the people out there, then you are exactly at the right place. Internet Marketing has lately emerged as one of the most lucrative fields in the Digital Marketing universe. Affiliate Marketing and Google Adsense being the pillars of Internet Marketing pay pretty well to the bloggers, pondering "how to making money online via website". Today anyone can create online content and earn money from it. It might sound crazy, but people are actually earning in 6 figures through Internet Marketing.
This article might just help you get a better idea of the online market. So hold tight and read on.
Still not sure about what Adsense and Affiliate Marketing is and how it all works?
Let me break it down for you for better insight as we unleash "how to make money online."
GOOGLE ADSENSE–
You must have seen ads on various websites but don't really know why & how they are there. This is AdSense. Google AdSense is a medium through which a website or blog owner can earn money from their online content. Based on the type of content you post and the kind of visitors or traffic you have, Adsense places ads on your website or blog. The advertisers, who wish to promote their products or services, create and pay for these ads. Since these advertisers pay different prices for different ads, the amount of money you will earn from it will also vary depending upon the ad.
AFFILIATE MARKETING–
Affiliate marketing includes selling those products which actually belongs to someone else, for a certain percentage of commission. The affiliate simply searches and promotes a product they enjoy, and earn a piece of the profit from each sale they make.
So I'm assuming you must have understood what Adsense is and what Affiliate Marketing is after reading this. Now, are you wondering how does it work? Loosen up; we have got this one for you as well.
HOW DOES GOOGLE ADSENSE WORKS?
First thing first, you must get your website Adsense approved and state that you are ready to publish ads on your website. In order to get your website Adsense approved it must possess the following-
Ample amount of content

A decent number of visitors

A sober website design

Pages for- contact us, privacy policy, terms & conditions etc.




An SSL certificate
Once approved, you will be given access to public ads on your website. It's entirely on you to decide how many ads you wish to publish on your website and also you get to choose where you want to place them.
Google will then after thorough analysis, place ads of similar nature accordingly on your website from its Adword Program.
The advertiser pays for per click on the ad. Every time there is a click a certain amount is credited in your account.
Apart from clicks the publishers also get paid for the impressions on the ad i.e. every time an ad is viewed by someone.
ADVANTAGES OF GOOGLE ADSENSE-
You make money for clicks as well as impressions.
You need not necessarily be a big shot to earn money online. Micro bloggers too can earn a decent amount.
No need to sell anything. All you need is a value-adding content.
HOW DOES AFFILIATE MARKETING WORKS?
First of all, you must sign-up an affiliate program. It could be a direct affiliation with websites like Amazon etc or it can be a third party affiliation with sites like Cuelinks etc.
Once approved as an affiliate, you can start promoting the products you like on your website by simply placing the affiliate reference links.
If the visitor clicks on the link, he/she will be redirected to the merchant's website where they can make the purchase.
Depending upon the agreement, every time there is a sale through your link you get a certain amount of money as a commission.
ADVANTAGES OF AFFILIATE MARKETING-
You are free to select your favourite niche that you wish to advertise.
Estimating your income is easier in Affiliate Marketing.
One unique advantage of Affiliate Marketing is, no one can ban or stop you from promoting.
Above mentioned process are the two major ways to make money online via website.
Now the most commonly asked question is which out of the two (Google Adsense & Affiliate Marketing) pays more?
This is a very tricky question because for some Affiliate Marketing works better while for others Adsense is more beneficial. And as a blogger, you can't afford to miss out the opportunities these two together offers.
Still, if you are planning to choose one. Take a look at these points before you make the decision.
As compared to Adsense, getting approved for an Affiliate is easier.

Affiliate companies offer PayPal etc as a payment method, while AdSense does not.

One can find affiliate products for all types of niche, but AdSense is not allowed on a few niches.

Affiliate Programs are offered by many big and small companies whereas Adsense is solely managed by Google.
Internet Marketing is an ocean full of opportunities. To cash these opportunities & to make money online via website, all you need to do is learn the skills required, develop yourself accordingly and capture the market. The best part being it doesn't even demand much. Just a laptop, Wi-Fi connection, some fearless attitude and a lot of patience & you are good to go.
Still dubious about, from to where to learn the skill set of Internet Marketing? Well, we have got this one for you too. Max Digital Academy situated in Alambagh, (with another branch in Indra Nagar) Lucknow is the only Institute in UP to be offering a Government certification in Digital Marketing. With a completely advanced curriculum and an extremely affordable fee structure, Max Digital Academy is definitely your one-shot destination to acquire the digital marketing knowledge & skills.
Digital Marketing is the sky filled with unlimited stars of opportunity, so grab it now