How do fake followers on Instagram affect your brand?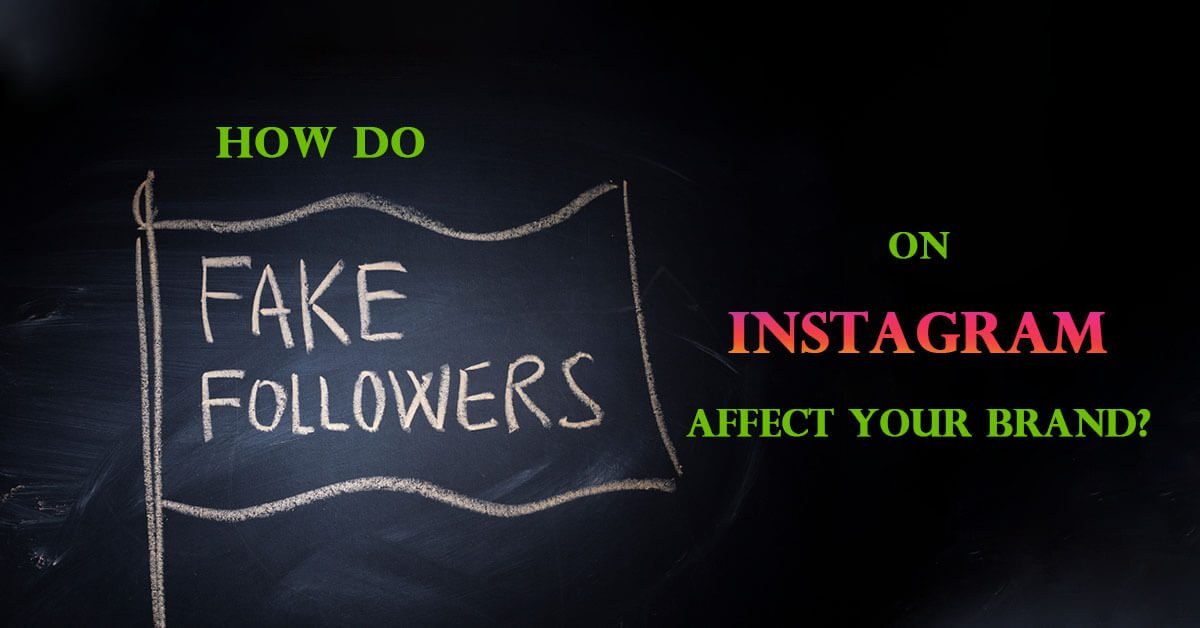 In this article, we will be discussing on how do fake followers on Instagram affect your brand?
It's no secret if I tell you that having a well-reputed profile and followers on social media can bring in a lot of benefits for you and your brand. But have you ever thought, what if you are attracting fake followers or bots?
Whether it has a huge following or not, almost every other page on Instagram will have many bots and fake followers. That is how they work. They intend to target the 'n' number of audiences to spread any message or increase their following so they can act as an influencer and earn money.
It was always like the more followers you have on social media will set you apart from others as it is linked to the credibility factor and benefits, of course!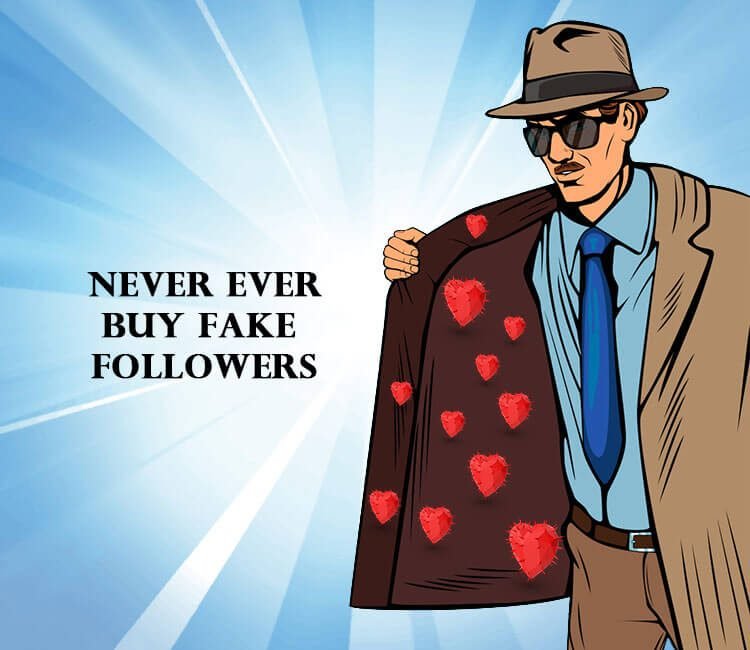 Now in search of more followers, people started taking shortcuts, which lead them to buy fake followers.
With that said, let's quickly discuss:
Why should you remove fake followers on Instagram?
Having bots or fake followers can put you in trouble as every social media platform takes it seriously and will penalize you if you get caught red-handed.
At the start, you will enjoy having a significant number of fake followers on Instagram, but as soon as you get in the eyes of Instagram, they will delete your account.
Procuring fake followers is against every social media algorithm as these platforms are user-centered. They want their users to enjoy a secure and safe environment, and you are violating their laws if you entertain such spammy and fake following.
These are some of the reasons how fake following affects your brand and why you should remove them:
Lesser engagement with posts
Having a massive number of fake followers will not help you gain engagement. That's because your followers' followers are fake and will probably not interact with your post or stories.
Always aim for gaining real followers as they will increase your post engagement too.
Nowadays, organizations and brands focus more on post engagement and reach because they want your post to reach out to the maximum number of people.
Yes! It is not easy to gain followers on Instagram organically, but that's the best way to grow and enjoy long-term benefits.
Get caught easily
Brands on Instagram have become more conscious and smart now when it comes to the number of followers, reach, engagement, etc.
They can catch you easily by just checking your Instagram profile, or even there are tools to see if you have fake followers.
Buying bots and junk followers will give you nothing except hopes that you will grab any paid partnerships.
Fake followers will give you inconsistency with your reach, likes, and engagement. So, it's again pretty easy to see if you have a fake following. Or you are actually putting efforts in to grow yourself.
Fake followers on Instagram creates spam
Fake following is again a big problem now. Having bots or fake followers on Instagram can spam you with lots of junk comments, messages, etc. It is likewise very easily noticeable and can harm your reputation.
Another problem with bots is that they can also start attacking your real followers from your list, ultimately getting your profile spammed and even of your target audience and genuine followers.
Breaks down your reputation
Instagram has billions of active users and can be a great source of promoting your brand or product, news, etc.
Things actually work pretty fast with influencers like spreading any news, any specific product, etc. And since their engagement rate on posts is high, there are chances of conversions also.
But there is a credibility factor that you must qualify to enjoy a significant following and work with brands. If you have bots and fake followers, brands, and audiences will entertain you.
It makes brands not wanting to work with you if you have a fake following. In some cases, brands can even blacklist you for keeping them in the dark, and your real followers can even start unfollowing you.
Remember to target the real audience and present yourself as trustworthy.
How to remove fake followers on Instagram?
Having bots and fake followers can be a real pain but don't worry! You can easily wipe them out of your following and still have a chance to win your credibility back.
Use tools to remove fake followers from Instagram
Take the help of several tools to get rid of fake followers and bots attacking your account.
Remember not to buy Instagram followers from any Growth Hack Services on Instagram. These services present themselves as they will increase your followers organically, but they did the opposite in actuality. They spam your account with fake followers and will even charge you for that.
Cleaner for IG is one of the best tools you can use to prevent yourself from fake followers and bots. You can download it for free on both platforms, i.e. android and ios. Cleaner for IG is pretty simple to use. You just need to:
●      Scan your account
●      It will provide you with a list of bots and fake followers on Instagram
●      Allows you to block them or remove them from your profile
Do it manually
Removing them manually can be a tedious, error-prone task. You can even miss out on some bots as well.
 But if you have a following between 500-1000, it will not take that much time to clean them out.
You can simply go through your following, check who you think is a bot or a fake account, and block or remove them.
Consequences of Fake Instagram Followers?
Conflict engagements.

Fake Instagram Followers can't promote any products and services.

Destroy reliability.

Increasing chance of spammers.
What to do in order to prevent Fake Instagram Followers but keep them engaged?
Nowadays, the world is full of Fake Instagram Followers which imbalances the natural , real and accurate reach that unites the Fake Instagram Followers to his community.
The competition for key performance indicators, whether it is the extent of the community, the obligation is an insecurity for the genuine relationships between the fake Instagram followers and their groups.
Surely, in a way the professionalization of the market and even really difficult – for some real affiliates not to be able to identify the engagements anymore.
Shame on the process? Probably. But rather than giving in to the ease of bots and specialists should emphasize the culture of true relations with their communities.
Conclusion
Now you know how important it is to get rid of bots and fake followers on Instagram if you are willing to attract a considerable number of audiences and work with brands.
It is not easy to gain followers on Instagram organically, but you can achieve it and enjoy its chronic benefits with consistency.