Top 5 SEO Tools 2023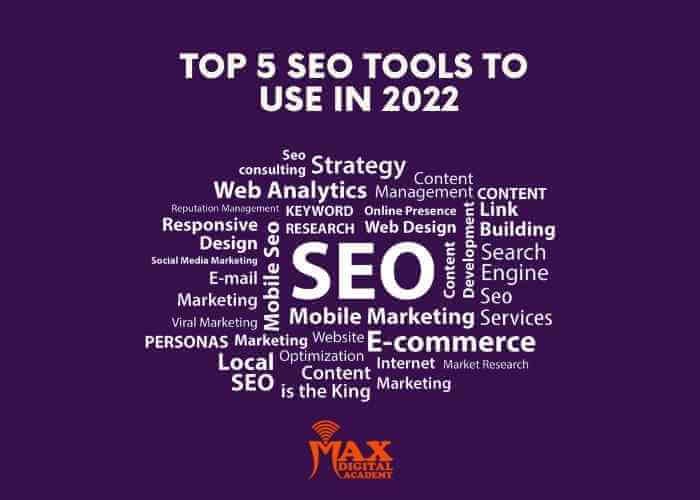 SEO tools – You might have come across the term SEO a lot many times since we are talking about Digitalisation. Do you wonder what is SEO? SEO is the abbreviation of Search Engine Optimization. It is a technique that help you rank your website on the first page of SERP (Search Engine Result Page). As it is said, out of sight is out of mind, so it is very important to rank on the first page of your search engine. In order to optimize your website we require a lot of tools. Here we are talking about the top 5 SEO tools (free of cost) that can make your work easy. 
Top 5 SEO Tools to Use in 2023
1. Google Analytics
 Google Analytics is a free tool made by Google, with the help of which you can track the visitor activations happening on your website. For this, you have to add the code of analytics to your website. And with the help of Google Analytics, you can grow your blog and online business in an even better way, from Analytics you can get many types of information such as :
How many people visit your website Daily, Weekly, Monthly, and Yearly. Location, Country, City.

Which sources come from Direct, Social Media, Organic and Referral

How many pages do you read, how long do you read, which pages are read more.

How many visitors are reading your website and blog in real-time?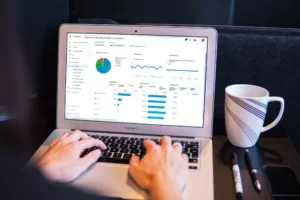 Google Analytics is a free tool from Google Marketing Platform, from which you can get complete information about the traffic coming to your blog website and your audience.
Google Analytics is very useful and if you say, then your blog and website have come where you can see everything about your website such as:-
You can check the performance of your website and blog.

You can see differently how much traffic is coming to your blog and website from google, from forums, and on social media.

How many people visit your website in real-time and how much traffic comes to your website daily.

You can see which articles and pages people are reading more.

You can identify your audience and understand their behavior.
2. Google search console
Google Search Console is a free tool, in which we can know better about the user visiting our website. For example, how many times our website was clicked on searching a keyword in Google. What is the average rank of our website on a keyword, how many of our posts have been indexed in Google, etc?
Main parts of Google Search Console
As soon as you open the search console, you will see some options on its left side. It is very easy to use these options, some of the main ones are as follows –
Performance – This is the primary part of the search console that reviews your site's traffic. When you click on the achievement tab you will see three conditions.
Total clicks –From this column, you will know how many people clicked on the result page after seeing your site. In other words, how many people wanted to visit your site.
Total impression – In this column, it is told how many times the name of your site is shown on the search engine result page.
Average CTR – The full form of CTR is click-through rate. It is not necessary that there were as many licks as there were visits. There can be many reasons such as slow loading speed, bad internet connection, or the user's mind changes, due to which he does not visit your site even after doing a dick. So this information about the traffic gives a better conclusion than the first column.
Coverage – The first part of Search Console tells about the stay at of our site by users, but this coverage tab gives us information from Google's point of view that when Google comes around our site, what issue did it face. This is a kind of report in which google tells which pages of your site are indexed, which ones did not index, and the reasons for them. It gives all this information.
Are you willing to learn SEO? Check out our SEO Course here.
Errors – In this part, google tells the number of pages that could not be indexed due to some error.
Errors but indexed – In this part, the volume of those pages is given in which there are some minor faults but still google indexed those pages.
Valid pages – In this column, the volume of those pages is written in which no error was faced in indexing google. These pages of your site are excellent.
Excluded – In this part, the quantity of those pages is given which google did not index intentionally. There is no error in them, rather these nymphs are intentionally excluded.
Site map – In this part, you can add the sitemap of your site in the option with add sitemap. After this Google will tell you how many URLs related to your site were successful in submission and how many URLs Google was able to index without any problem.
3. Google Keyword Planner
Google Keyword Planner is a free keyword tool from Google. Which helps in finding the right keywords for Google Ads and planning Ad Campaigns. Also provides necessary information about keywords. Such as Search Volume, Impressions, Competitive Score, CPC, etc. Although it has been made keeping in mind the advertisers. But you do not need to advertise to use it.
4. Yoast SEO
Yoast SEO is a plugin used in WordPress, which is used to make all three types of SEO and content readable. That is, this plugin is used to make its content and entire page friendly to Google or other similar search engines. This plugin is currently working on 1.2 crore websites. As a company, 140 people are working here from the city of Wijchen in the Netherlands. Apart from this, more people are connected to this plugin and giving their services.
5. Ubersuggest Extension
Ubersuggest is a Free Keyword Research & SEO Tool created by Neil Patel, one of the world's largest digital marketers, with the help of which you can get Keyword Ideas, Content Ideas, Traffic, and Site for your website or blog for free. Can generate things like an audit.
Once you learn to use Ubersuggest free tools, then no one can stop you from being successful in the field of blogging.
With the help of this tool, your ranking has the biggest impact, due to which millions of traffic starts coming to your blog, and with the help of that traffic, you can easily earn 1000+ dollars every month.
These tools are the catalysts that can fasten your process of SEO. Using these tools will lead to time and effort saving.
This article is submitted by our student Vivek Patel Verma. He is the founder of www.digitalwaale.com
You can also connect him on LinkedIn